It is clear that using the best eBook creator is the best policy for making a eBook, but why are top MLM leaders deeming it important to create one for themselves?
My story starts some years ago when I just began my journey into MLM and network marketing. I loved the concept but hated the social circle recruiting method that we were expected to do. Reaching out to long lost friends about joining my business or buying my products is embarrassing and humiliating. Of course, there are lots of renowned network marketers that have managed to push through the pain and make it work. Unfortunately, most of us fail because even after reaching out to our social circle we end up bitter and underwhelmed with the results.
The internet changed everything for me. I straight away saw the opportunity to reach out beyond my social circle to the global market. However, that was easier said than done, the global market is there, but how does someone new to online marketing connect with these individuals?
As time progressed, I learnt more about online marketing. In fact there is not just one method of recruiting and enrolling people into my business online, there is:
Blogging
Email marketing
Social media marketing
Article marketing
Content marketing
The list could go on, so for those interested in knowing how this method works click on the button below and download my eBook on the subject called "Beginners guide to online prospecting in network marketing".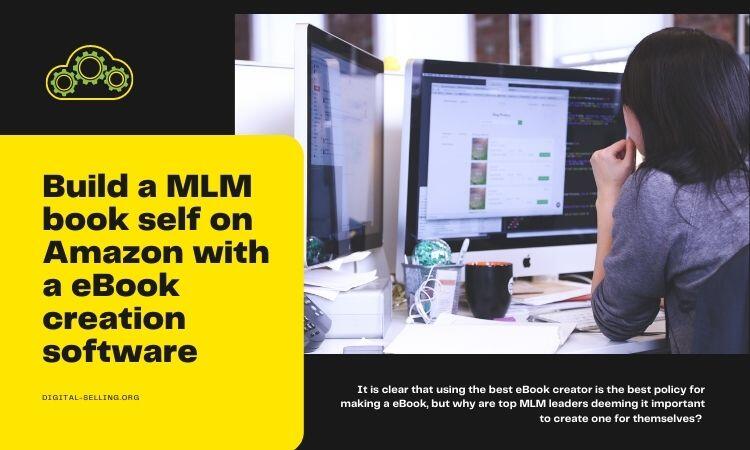 So, why have network marketing leaders started creating their own eBooks?
Well, the main reason is that they can, but more importantly, it is because it shows to the prospect that they have authority in the industry. If the author is any good, they are showing to their future prospects that they are someone in the know. They have the knowledge and experience enough for it to be written down in an eBook format. This is a very powerful statement, because the MLM leader is not just saying, here is my business, please join me. With the power of the eBook, they are now saying, yes I want you to join my business, but you are also joining a successful and authoritative individual that will help you to become successful.
How to build a MLM book self on Amazon?
The major issue for authors trying to publish their eBooks on Amazon is simply down to formatting. Yes, you would have imagined that it would be about the eBook being rubbish or a subject that nobody wants to read.. For some reason or another Amazon makes the formatting of eBooks very difficult. Everyone wanting to publish their new book is having the same issue.
Nevertheless, notwithstanding the formatting issues, getting your book on Amazon is just the final stage of the process. The starting point is what knowledge do you want to share with your readership? I always suggest that new authors write about something they are passionate about within their MLM business. Once they have an idea of what they want to write about, plan it out in a logical way so it is easy to understand. Then add images and graphics so it looks professional. Finally, always get someone you trust to check for typos and if your book makes sense.
If after all your efforts you are still struggling to upload and format it on Amazon try using another platform such as PayHip. I have found that PayHip is very simple to use. Payments are made instantly via Paypal.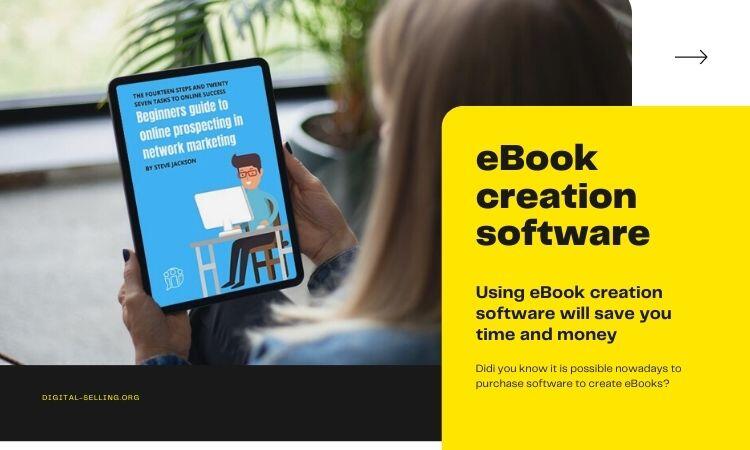 Using eBook creation software will save you time and money
I can imagine that many of you are thinking that creating a eBook could be difficult. Yes, I would agree, like anything in business "work is required". Fortunately, it is possible nowadays to purchase software to create eBooks, unlike myself. My original eBook project took me about 8 weeks. And that is considering I knew what I wanted to write about which made it slightly easier. However, in my opinion, it was still a long time. However, there are instant eBook creator alternatives such as the "Ultimate eBook Creator" or the "Sqribble eBook Creator".
Ultimate eBook Creator
This eBook creation software builds eBooks and prints books for Amazon Kindle, iPad and Android into multiple formats. One massive benefit of using this eBook creation software is its ability to organize your eBook plots and ideas into unlimited categories and subcategories. To learn more about this eBook writing software click on the button below for details.
Sqribble eBook Creator
Another popular eBook creation software is the acclaimed "Sqribble eBook Creator". It will save you time and energy when creating your eBook. There will be no need to spend weeks mastering all the different design and publishing tools. Sqribble has everything you will ever need in one package and a platform that anyone can use. To get full details about using Sqribble, click on the button below.
The conclusion to the benefit of creating a MLM book self on Amazon
I would like to share my personal experience of creating an MLM eBook and the aftermath in regards to prospecting beyond the writing process.
The amazing aspect of having an eBook written by you is the quality of your downline. If there is one negative element to marketing your MLM business online is the entrepreneurial quality of your prospects. A notable amount will join without really thinking about why they have joined an MLM company. This doesn't mean you shouldn't recruit online because there will be many that will be outstanding. I personally enrolled with someone I had never spoken to. I already knew what I wanted and I was just looking for a MLM business to partner with.
So, what is the positive?
The positive side of running a MLM business online is that you can recruit fast, because you are sharing your business 24 / 7. When you are on the beach, the supermarket or sleeping, your business is still working for you.
Why do we need an eBook?
Simply, an eBook will take your game to the next level. Think about it, you have created something most of your prospects would not believe is possible. You will be seen as an achiever, a leader and global force. Still today being an author of even an eBook lifts the writer above the crowd. The eBook says, "you are extraordinary and a high flyer". It also implies that you should be considered as a mentor, business partner and a person of interest in the network marketing industry.
For more information about building your MLM business online click on the "Learn More" button below. However if you see the benefits of using eBook creation software, refer to one of the eBook creators above.