The CryptoTab browser for PC and mobile is a unique method of mining Bitcoin on a search engine. Yes, it sounds unbelievable considering how much money Bitcoin mining rigs cost, but it is possible.
That is why, if I found something interesting and affordable for the masses I like to share it with everyone. I feel that if there is a totally passive way of making even a little money on a daily basis it is worth the small amount of effort to do so.
Over the last few years the ways we can mine cryptocurrency has changed. People are finding more and more innovative ways of mining all kinds of coins including apps that mine digital currencies using Bluetooth to crypto exchanges that have their own cloud mining system.
However, my favorite idea at the moment is using a Bitcoin browser for mining.
Why is a crypto browser for mining Bitcoin a great idea?
let me clarify, if you can't use the internet daily on your own PC or even a mobile device this is not going to work for you. However, for those of you who are online all day every day having a browser that passively mines Bitcoin in the background may work for you.
If you are an online marketer and run any business online and want a little extra cash why are you not mining Bitcoin on your browser. The process is so easy it is shocking that not everyone is mining this way. However, as we know there is a reason why. The main fear is that people simply do not understand what Bitcoin or any of the other cryptocurrencies are and why they are important.
The fact is if you own Bitcoin, even a small amount keep hold of them, they will be an asset in the future. When writing this article 1 Bitcoin was worth about 40000$ and even with its ups and downs it will go higher. This means that even earning a fraction of a Bitcoin is worth the effort.
How to download CryptoTab and what do you need to know before you get started?
The downloading process is the same as downloading any browser, so don't stress about that. The handy thing about the CryptoTab is that it is very much the same as the popular Google chrome browser. So, all the functionalities are the same allowing you to add any of the bookmarks you may have been using in your other browsers.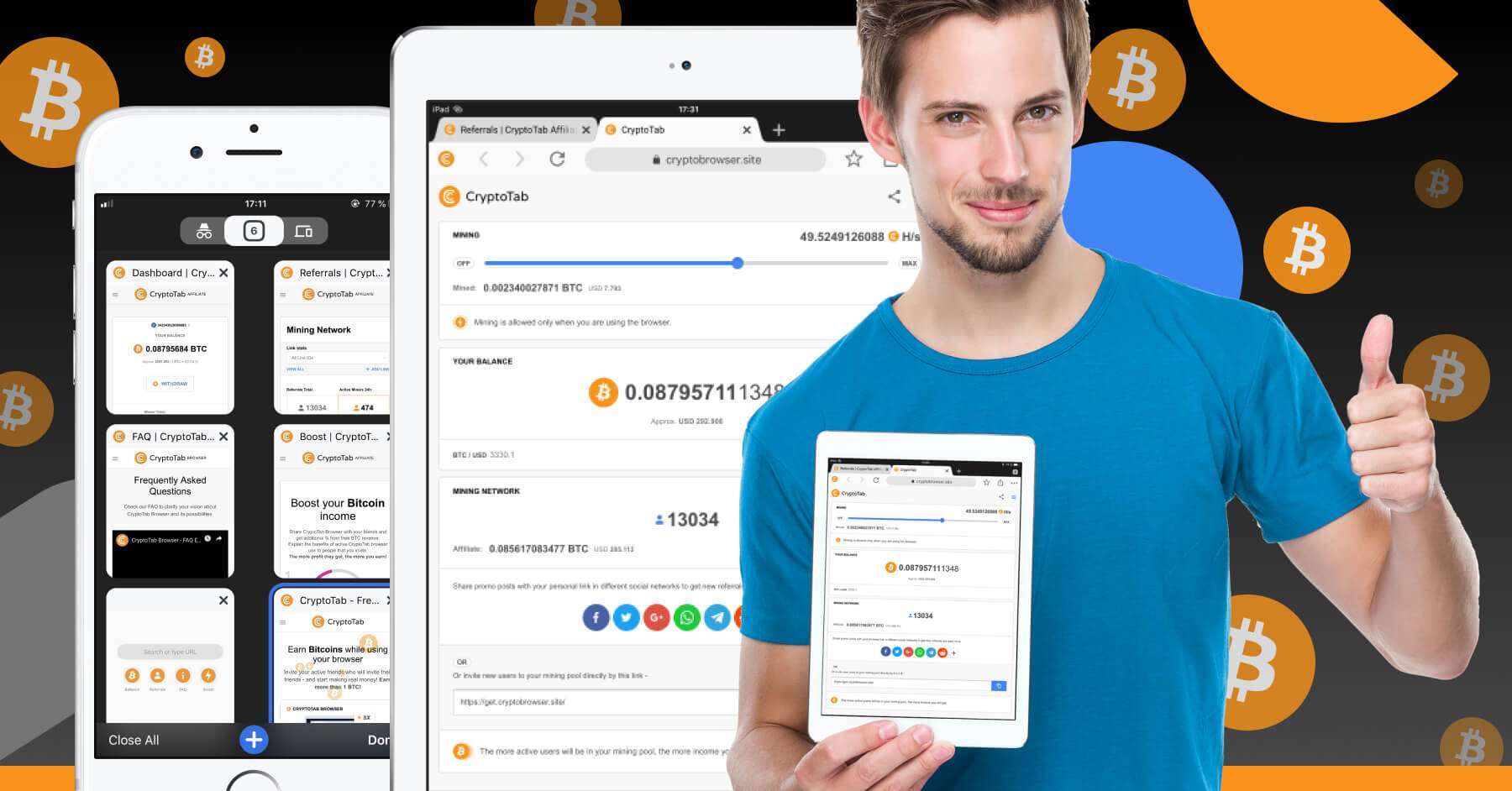 How to download CryptoTab on your computer?
The instructions below will take you through the simple process of downloading and installing CryptoTab onto your computer today and start mining Bitcoin a few minutes later.
Once the page opens click on the "Try Now" button or alternatively browse the information on the page. The landing page will explain everything you will need to know about CryptoTab.
Once you have downloaded the software click on the file.
Once you have clicked on it it will ask you to either "Run" to run the program or "Save" to save the file onto your hard drive. If you need to save the file click again to run the program.
When you click "Run" it will install CryptoTab on your computer. (CryptoTab works on a PC or a Mac)
Once the browser is installed, sign in with your Google account.
To optimize the mining process reboot your computer and use CryptoTab as your default browser.
How to optimize Bitcoin mining when running CryptoTab on your PC?
There are a few methods that I have found useful in regards to the mining process.
Such as:
If you have any possibility of running the CryptoTab on a FREE power source, use it.
It is possible to install this browser on any computer including your work computer without being the admin.
If possible, use a computer you are not using regularly and have it running 24 / 7.

Optimize the computer so it runs on high performance and does not go to sleep.

Download the CryptoTab paid app, it is only a few dollars, but it is worth it.
Leverage your earnings by sharing the mining browser with family and friends.
If you have a small business where you workers use a PC or Mac all day, teach them how to use CryptoTab also. They will love you for that extra bit of money in their pockets.

Conclusion to this crypto browser review
This is a no brainer.
You install the browser onto your computer and then get on with your life. Once in a while add your earnings into your Bitcoin wallet and buy stuff you want.
For more information about why you should download CryptoTab browser can be found by clicking the "Learn More" button below. It will give you a video overview about everything you will need to know about the CryptoTab browser for PC, Mac or even mobile device