The big issue for many working in MLM is the ability to recruit new people into their businesses via their social circle, but is recruiting MLM leads online the path to success?
After over 20 years in network marketing I realized about 10 years ago that running an online network marketing business was the way to go. In the past, the normal marketing method was to create a warm leads list and talk to family and friends. Very quickly I burned through every name on my warm leads list and everyone stopped talking to me. The family and friends journey had only marginal success and also lost a lot of friends.
Then I asked myself "who can I speak to now?"
I tried advertising in newspapers and business magazines, all with limited results.
Nothing was working until I moved almost everything online.
Today, it is still a massive issue for many new network marketers. They are still being asked by their enrollers to build their MLM business based on family and friends. The fact is, the best and credible method of building a network marketing business is to use the internet. The internet offers a global and limitless list of targeted prospects which only needs the right knowledge to extract.
Why is the traditional network marketers list building method unworkable?
There is no doubt about it that our personal social circle is relatively small. It is suggested that we have about 200 people within our social group network. On the other hand the internet offers a limitless stream of people. We may not know these people but with the right training we soon will. So trying to create a leads list from family and friends is going to limit our chances for success.
The problem we find is that not all of our social network are interest what we are offering. They are not going to join our network marketing business or purchase our products. However, using a passive and global online marketing method it will give the new distributor the best chance of success.
But, only if they are willing to learn something new.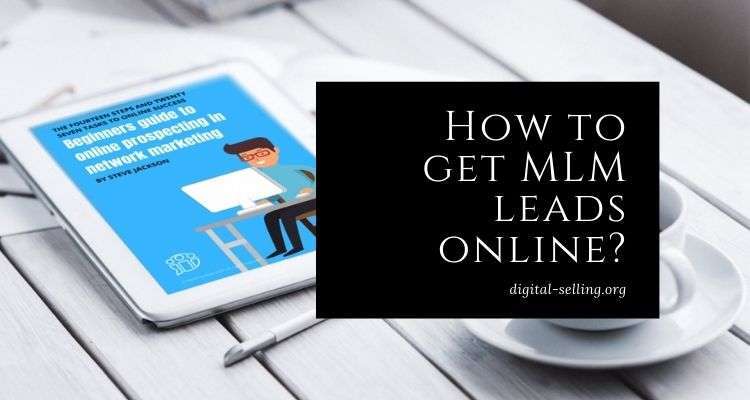 How to get MLM leads online?
The best way to build direct sales business is to have an automated MLM online marketing system. This means having a system that automatically creates a targeted prospect list online. Targeted prospects are more likely to be interested in joining your business and buying your products. The skills is learning how to attract leads to join your list that are interested in your niche.
The internet is working all the time
All online marketing methods are able to reach out to millions of prospects 24 hours a day, 365 days a year. In many cases you will not be needed to speak to your customers or prospects before they have joined your business. This is because the marketing system available on this page will do it all for you.
The reason I am confident about that is because after years of trying many online marketing methods I found the system that works. This system is the most sustainable and powerful method available online. For this method to work successfully the marketer needs to create written content and share it online. The system requires the marketer to learn other disciplines including video creation, podcasting and email marketing. (All these methods can be found on this page)
The power of this method is that if you can write 1000 – 2000 words you can do this form of marketing. All you need is some additional knowledge and skills that can be found in our eBook.
Why are traditional MLM pros successful if they do not work online?
That's a good question.
The reality is that they do work online. They may still use traditional relationship marketing methods such as talking to people. However, behind the scenes they predominantly use the internet.
Such as:
Social media marketing
Advertising online
Blogging
This is not to say they are trying to keep it a secret. However, they don't really want you to know, because it will change the traditional marketing narrative.
Why are traditional network marketers upholding their outdated narrative?
The main reason is that the traditional MLM narrative believes that building personal relationships with prospects works. They also do not regard any online marketing method as something that can be duplicated.
Arguably they are correct, but only to an extent.
Nobody is saying that you should not build a close relationship with someone you have enrolled into your business. Also, everything can be duplicated to a point including online network marketing. However, it does mean that you need to have a system or tool that works. Using an online marketing method is about connecting with prospects automatically and on mass. This is something that the traditional network method can not do.
Telling your team the truth about generating MLM leads online
I believe that when you recruit someone into your business you should give them all the facts. That means telling them what the limitations to becoming successful are.
For example, if they run their MLM business the traditional way or online, will you have the same success as your enroller? In my opinion running your business the traditional way is unlikely unless you are a social butterfly and have a large social circle already. So, when someone joins your business if they are not fully informed they will become disillusioned fast.
On the other hand, running your business online will give you a real opportunity to gain success. The main reason is that most people that try and use the traditional MLM marketing methods have little or no idea what they are doing. On the other hand, most of us are children of the internet. We are not living in a time when the internet is a new concept. So, in many cases we unwittingly have skills and knowledge on how the internet works. In addition, many understand that the internet is simply a virtual extension of the physical world.
So, having this innate knowledge of the internet gives many people interested in starting a network marketing business a bigger chance of success.
So, regardless what type of method you feel most comfortable using, explaining the pros and cons is the place to start. Any business relationship should begin with trust
Where does your online network marketing business go next?
Learning how to market MLM online is going to be the best thing you will ever do. With this in mind the next stage should be reading as much as you can about the subject. Such as how to run an online network marketing business.
There are only a few books which really help someone build an MLM business online. And one that gives the reader all the tools needed to become network marketing success.
This article's book suggestion for online network marketers is "Beginners guide to online prospecting in network marketing". It is regarded as one of the best MLM leads online generation systems and tools boxes. The book superpower is that it takes the reader through a task based structure. This allows even the beginner to build their MLM business online.
If you want to learn how to do network marketing online click on the "Learn More" button below and become as successful as your upline.