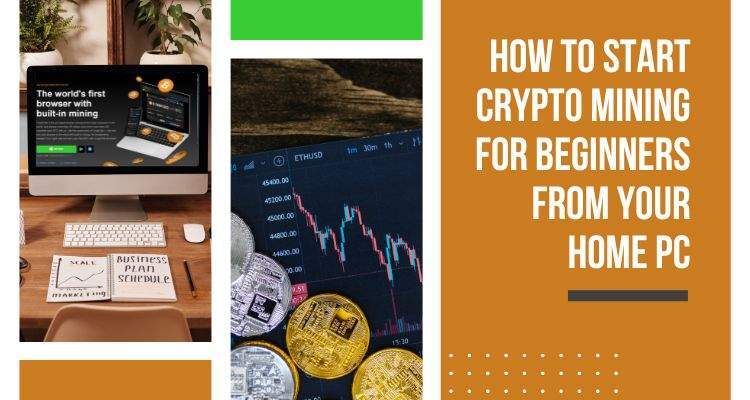 Lots of people want to learn to mine cryptocurrency, however it costs a lot of money to start even at the bottom level, however there is a simple and easy method for the complete beginner that works.
When someone mentions cryptocurrency the first thing that comes to mind is Bitcoin. However the main issue with Bitcoin is that it cannot be mined from home without a massive investment. Fortunately, other altcoins such as Ethereum (ETH), Dogecoin (DOGE), Monero (XMR) and ZCash (ZEC) can be mined on your home PC, Laptop or even mobile device. The hardware and software are relatively easy to acquire if you have a PC, Laptop or smartphone and the software is FREE.
It's time to learn to mine cryptocurrency from home
There are a few interesting methods of mining cryptocurrency for beginners online, but often they do not allow the miner to create a passive income. These include apps that allow the user to earn airdrop coin for purchasing items on the apps shop. The coins are earned by doing simple tasks such as answering questions or even walking such as with Sweatcoin.
What are Airdrops?
An Airdrop in cryptocurrency is a FREE token offered for products with the goal for it being adopted in the future. There are some degrees of interest to get FREE Airdrop because they are FREE and maybe in the future they will be fully available on an exchange. However, even though the risks are low in collecting Airdrops the income possibilities are also low.
The best method of crypto mining for beginners
Firstly I would like to add a warning to jumping onto any old so called mining websites that offers outstanding earnings from mining crypto.
If it looks too good to be true, it probably is.
The only real option for the newbie is using their CPU and browser on their PC or Mac. The method is so simple that most do not really believe that it is possible to mine a cryptocurrency in this way. The reason it is possible is because the cryptocurrency Monero (XMR) is very mineable via devices you already have at home.
What is the point of mining cryptocurrencies?
That is a good question, so as an analogy, when you buy something at the supermarket or online with your credit card there is often a transaction fee. This fee goes to the bank or the credit card company. The basic concept of cryptocurrency mining is the creation of new cryptocurrencies. This is achieved by miners validating new transactions on the blockchain and being paid for that service like the banks and credit card companies.
These transactions are normally done on large mining rigs all over the world or smaller ones in peoples homes. However, for the complete beginners there is the option of mining via their computer or mobile devices.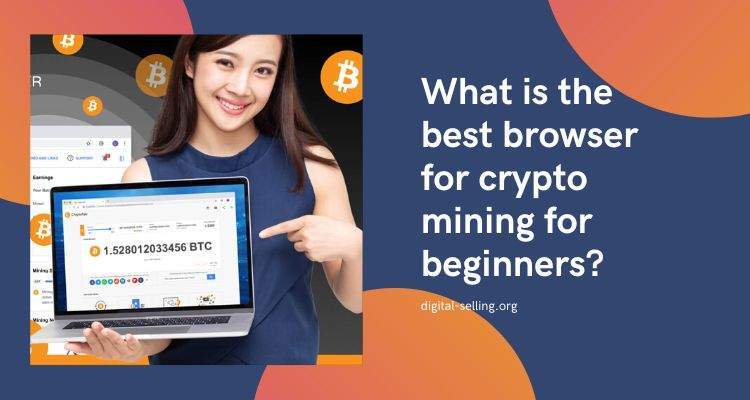 What is the best browser for crypto mining for beginners?
During my research into Bitcoin mining and investment I came across a company called CryptoTab. The main advantage of this platform for someone new to mining is that it is simple, you can use multiple devices at the same time and it's FREE.
What is CryptoTab?
CryptoTab is a browser and a mobile app that has an integrated mining system. You simply downloads the browser to their computer and starts mining. It is very similar to Google Chrome so it is easy to use.
Once you have downloaded the browser and installed it into your computer, register with CryptoTab.
Once you have registered, download the app for your phone. There is a FREE app and a paid app available. When I joined CryptoTab I used the free version for a while until I realized for a few funny dollars the pro version gave me almost five times as much mining power.
Can someone mine crypto by only using their mobile device?
In theory it is possible and I know a few people who do just that, but if it is possible to use a computer in addition to your mobile device, it would be better. The advantage of using a PC is that you can optimize it and have it running 24 / 7. For clear instructions on how to optimize your PC – Click Here.
Will I make a passive income simply by mining with CryptoTab?
Not really, you will make a little money and if you are running lots of computers you will make a bit more.
The most profitable way to make a large income is to leverage your mining with others. So, in a sense creating a mining pool with others. This can be done by suggesting join CryptoTab. This is like an affiliate program where everyone that joins CryptoTab can start leveraging their mining also.
If you leverage your mining correctly your earning will outdo most average mining platforms.
What are the basic requirements to start crypto mining?
There are a few such as a computer, but also you will need a safe Bitcoin wallet. There are many to choose from and if you already have one that is fine. However, if you haven't the best option is to use a company that you can trust and for me that would be Binance.
The reason why I suggest Binance to all my friends is because they are the largest cryptocurrency exchange and one of the fastest growing in the world. In my opinion it is the safest place to put your hard earned and mined cryptocurrency.
How to start crypto mining
I have tried to keep the information to the minimum, because I understand that for many interested in mining crypto it could be a bit overwhelming. To assist someone to get started mining crypto today I have written some simple instructions below.
Click on the "Try Now" button. (If you want more information scroll down the page)
If you have downloaded the software click on the file.
Run the program.
Clicking "Run" will install CryptoTab on your computer. (CryptoTab works on a PC or a Mac)
Sign in with your Google account, once your browser is installed.
Reboot your computer.
Use CryptoTab as your default browser.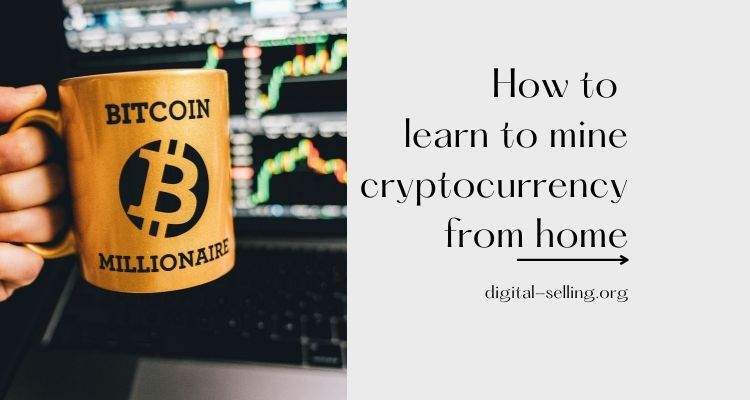 Conclusion
The great thing about CryptoTab is that anyone can get started today.
No experience is needed.
No credit card needed.
And it is 100% FREE.
I don't think CryptoTab could make it any easier for those starting crypto mining from home.
If you are still unsure on how to start crypto mining and would like to learn to mine cryptocurrency by a professional click on the "Learn More" button below for details.