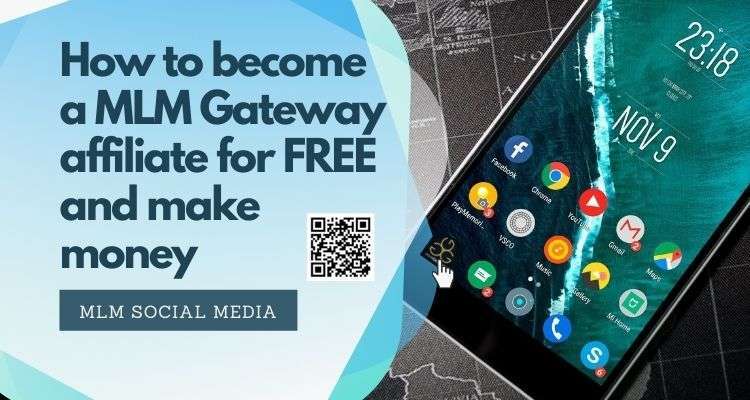 If you want to start making money with one of the top paying affiliate programs, MLM Gateway is a great place to start because you will learn more about what MLM is really about for FREE.
The best thing about joining MLM Gateway is that it is FREE forever.
Yes, you can upgrade.
Yes, you can purchase advertising.
Yes, you can purchase contact credits.
However, if you are willing to recruit new members and create unique content you really don't need to.
You can still make money from some of the highest paying affiliate products, in many cases it will be recurring every month.
How to define MLM gateway?
MLM Gateway is not the big guns of what MLM would call a traditionally product based company. Firstly, MLM gateway offers a service rather than a physical product. As in the name implies, MLM gateway is a gateway to other network or MLM affiliates. The type of people that join MLM gateway vary from network marketers, affiliate marketers and online marketers. I believe that almost every product, service and company is represented on this platform.
The basic concept of MLM Gateway is simple. This platform allows network marketers and others to reach out to other network marketers. At the same time the MLM Gateway affiliate creates an effective enrollment strategy that brings new network marketers onto the platform. The motivation to recruit new members is two fold:
To gain credits toward contacting members on the platform.
To gain an income from your downlines purchases.
However, for those of you who see this platform as a place to spam the hell out of other members, it is not really possible. Unless someone wants to contact you, your only way of reaching out to them is within the credit system, which does have curtain conditions. (One credit point allows you to contact one member)
How to make money as a MLM Gateway affiliate?
If you start MLM gateway today you can start making money now. The enrollment cost is FREE, so not more discussion about the price. As an affiliate you earn up to 50% of your personal downlines sales.
The main way of making money with MLM Gateway is from your downlines sales like any other MLM company.
The services that are available to sale to you and your downline are:
Upgrade to a premium account and take advantage of the complete leads generation system.
Purchase advertising credits.
Purchase contact credit.
Once someone in your downline purchases these services it will show in your affiliate account report. When you have earned +100$ you will be paid directly into you bank account at the end of the month.
MLM gateway is one of the top paying affiliate programs in the industry
MLM gateway has a massive conversion rate and maybe one of the best affiliate marketing programs for beginners. I believe it is because members (new and old) are looking for such a service. If you are a network marketer you need leads. If you can get FREE leads even better. However, the most powerful element is that if you recruit one member to MLM gateway you can then reach out to ten people in their system. Alternatively, use the points toward advertising.
Also, if you write an unique article in Business Announcements you can contact five members.
As an example:
One unique article in business announcements is worth 5 credits
One new member in your downline is worth 10 credits
It is such a win, win situation.
Being able to recruit a new MLM Gateway affiliate with cookies
One thing I hate with some MLM companies is that sometimes you do all the work and effort and then they join someone else. Alternatively, they join the company directly and get passed to someone else. It is so unfair and personally does not motivate members to build a team.
On the other hand, MLM Gateway's system has a long cookie duration that keeps your prospects with you for up to 6 months.
So, what does that mean for those of you who are not as tech savvy?
It simply means that if someone arrives at one of your sites and checks on the affiliate link but doesn't join. If they returns later within 6 months, you will get the downline and the credits. This motives us all to reach out to a lot more people because we know that once they have opened out link we have 6 months for them to join.
What do you get if I sign up as a MLM Gateway affiliate?
Once you have successfully sign up and added all your details including social media in you back office you will get:
A large list of network marketing leads.
A choice of prospect that you want to send a partnership request.
Possibility to earn credits toward advertising or contact more people on the platform.
Possibility to earn an income from downline sales.
Possibility to to build relationship with prospect locally or all over the world.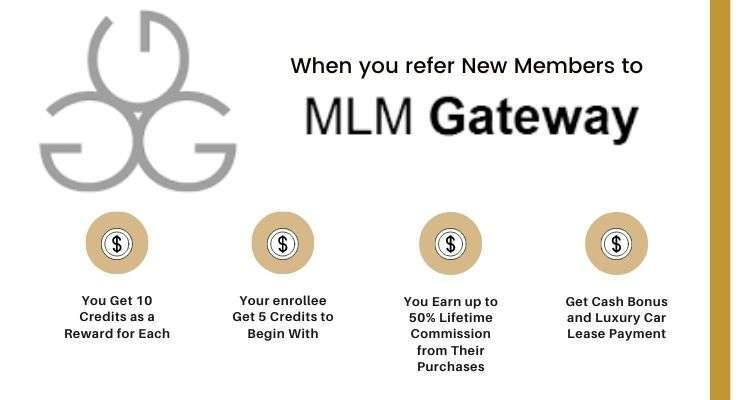 Is it worth becoming a MLM Gateway affiliate?
Yes! I personally use this platform all the time as apart of my marketing system. It is one of the best affiliate networks for MLM reps. I have been getting leads for my main business and lots of traffic via business announcements tool. If you have always had trouble building a developing MLM downline get started with MLM Gateway today.
MLM Gateway testimony
I have just pick one testimony but there is over 300000 members using MLM Gateway everyday.
I signed up few weeks ago with MLM Gateway and I'm getting leads and traffic to my website every day since then!

Shelley B.
MLM gateway is one of the best companies for affiliate marketing in the network marketing industry. It is such a simple product that almost everyone needs. So, if they are serious about building a MLM or network marketing business sign up now. The main issue for many in network marketing is what network marketing companies do not offer. And that is a simple recruitment method that anyone can do. Now there is one, it is called MLM gateway and it's FREE. For more details about becoming MLM Gateway affiliate click on the "Sign up for free" button below.