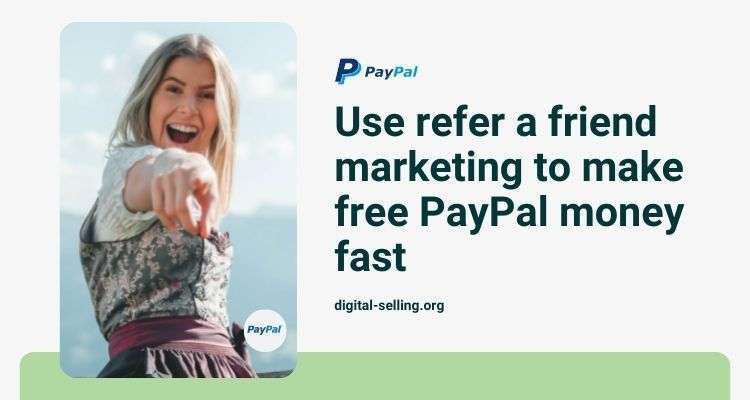 Online viral marketing is probably the best way to generate a warm leads list and make money on the side, but can you really create a successful viral campaign without spending a small fortune?
I am sure that your first thought is that viral marketing is for the major players. Those companies that can afford to throw thousands, even millions of dollars at a product promotion. However, you will be surprised that anyone with a few skills can not only create a great viral campaign but get paid to do so.
What is online viral marketing?
Viral marketing online is a method advertising a product or service on the internet that relies on the customer sharing a positive message with their social circle. However, the internet has created many other changes in viral marketing including the ability for someone like you and me to make money from building a list as well as marketing a product.
Creating an automated viral marketing system is going to be the key to your success. So, let's see how we can turn your life around and allow you to make the income you desire.
How to do "refer a friend marketing" and make your business go viral.
Going viral is not an exclusive club so don't allow yourself to believe that it won't happen to you. So believe in yourself and don't allow yourself to see "Going viral" as a catchphrase for Tik Tak influencers and corporate entities.
Below I have laid out some simple techniques that will have your product or service going viral fast.
But what are the vital elements for any campaign to go viral?
Finding a great online viral marketing niche
Creating content with value that is worth sharing.
Making your content visual.
Knowing your audience as well as having an audience.
Creating a prospect list.
Within this key structure we need to formulate a way of bringing them all together. At the same time, encourage customers and prospects to share your content with the world.
Finding a great online viral marketing niche
Possibly the most difficult thing to do if you want your product or service to go viral is to find your niche. It is possible that you already have a unique product or service. If you have, you are already well on your way. However, if you have not, no worries, you still have a few options available to you such as:
Create your own product such as an eBook or program.
Market an existing affiliate program.
Find a company that allows you to sell their products such as affiliate marketing or network marketing companies.
Regardless what option you choose, the main goal should be that the product or service is as unique as possible. The reason for using something that is niche is because you will become one of the few offering this product or service. Hence, an authority in your choosing niche.
This is the first step toward going viral.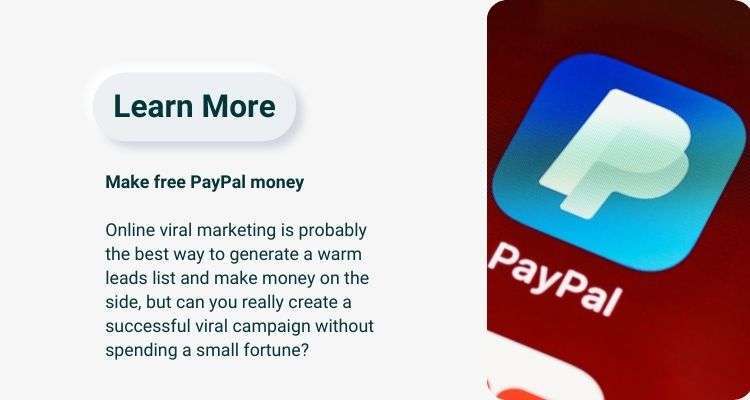 Creating content with value that is worth sharing
If you have ever read a book that you could put down you already know what I am talking about. It is because the book was well written and interesting to read, meaning it had value. This is the same quality you should be inspiring to when you are creating your own content. Think about the standard of the written word and the story you are trying to tell.
In addition, become an authority and offer strong and informative information so your readers will want to return and share your content with others.
If someone is willing to read your entire article, they are likely to share it with others and so on.
This is the second step toward going viral.
Making your content visual.
There are a few things to mention in this section.
Firstly, when I say visual, I am referring to the design of your article in regards to great images and an easy to read layout. Make the content visually pleasing, use infographics and lists. Don't over do it with banner ads and popups.
Secondly, if no one can find your content it is not worth your time and effort. Use SEO techniques so your content can be found on the internet as well as on social media platforms. I fully understand that when the subject of SEO comes to light there is a slight panic. Using SEO techniques are easier than you would imagine, but yes at the start there will be a learning curve and work will be required.
Knowing your audience as well as having an audience.
The main role of the audience in online viral marketing is that they are going to be the motor that skyrockets your viral campaign. They are the people who are going to love your niche and value it enough to share it with their social circle.
However, keep in mind that if your niche is something to do with health and wellness it is unlikely that someone trading in Bitcoin is going to be interested.
Yes OK, there is a chance that a Cryptocurrency trader is interested in their health, but unlikely in relation to your viral campaign. However, if your niche is lead generation then someone marketing a Cryptocurrency exchange is more likely to be interested in getting more leads than learning about wellness
So, know your audience and what they want.
Creating a prospect list.
If you already have a large prospect list, kick starting your viral campaign should be quick and easy. The easiest method is to send an email blast a brief overview of your latest content not forgetting to add the full contents link. In addition, ask your readers if they enjoy your content to like and share.
But, what if you do not have a list?
This is a big issue for many people new to online marketing and even more so with network marketing. Arguably, we already have a prospect list in our social circle, but this does not mean any of them will be interested in your niche product or service. Many people that join a MLM business tell me that the last people they want to discuss the business with are their family and friends. Fortunately, there are many FREE and easy ways of generating leads.
Click on the button below for one of the easiest and free lead generating options available online.
A few more idea in refer a friend marketing
Even though jumping into spamming the hell out of your family and friends on Facebook is something we all do. Consider for a moment if it is worth losing all your friends online.
Try and keep your personal profile on social media for relationships with your social circle. However, create additional accounts or in the case of Facebook create pages and groups for your business.
Another suggestion is to consider joining LinkedIn, because if you have anybody you know interested in your business or products they will be on LinkedIn. Also, most people on LinkedIn are in search of new business ideas and ways of making money.
Here are some more tips to help your campaign go viral.
Think of catchy buzzwords that will act as your target audience.
Utilize social media, text messaging, videos, blogging, podcasting and even person-to-person networking. Anywhere you can spread the word.
Go viral with video. Video has a far better chance of engaging with the viewer.
Offer any product for FREE, even a catalog that you may get free anyway. People like to get stuff for free.
Make you content passionate and emotional.
Be unpredictable in your opinions.
Make your content shareable and downloadable.
Avoid using traditional marketing methods that demand that you heavily promote your product or service.
Conclusion to refer a friend marketing marketing methods
This is a very simple strategy, but with anything worth doing "work is required".
If after reading this article you simply want a free plug and play lead generating program that will allow you to make free PayPal money online, click on the "Learn More" button below.
However, if you loved the article and feel it would be useful for your social circle please "Like and share".