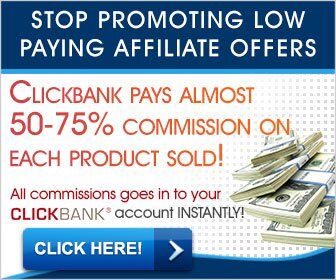 Making Money With Clickbank Wasn't This Easy Before!
The earning potential with ClickBank is almost limitless. Highest commission rates at 50 - 75 percent, just imagine! By using our unique promotional tools, you may multiply your ClickBank earnings faster!
Clickbank Ad Rotator
1. Contextual Ads
2. iPhone Widget Ads
3. Widget Ads
4. Sliding Box Ads
5. Sliding Image Ads
6. Scrolling Ads
7. List Image Ads
8. Block Image Ads
9. Carousel Ads
10. Banner Ads
11. Link Unit Ads
Clickbank Affiliate Storefronts
1. ClickBank Affiliate Main Storefronts
2. Clickbank Affiliate Niche Storefronts
Clickbank Storefront WordPress Plugins
1. WordPress Plugin for Clickbank Main
2. WordPress Plugin for Niche Storefronts
Limited time $24.95 / one-time fee
Learn More
Thank you CBproADS for all the wonderful support you've given me. As a layman, I initially needed a lot of help - and you provided it at every step of the way. The best part is that the money has also started rolling in so i'm doubly happy - Thank you once again.
Thomas McCartney - Florida
Related eBooks