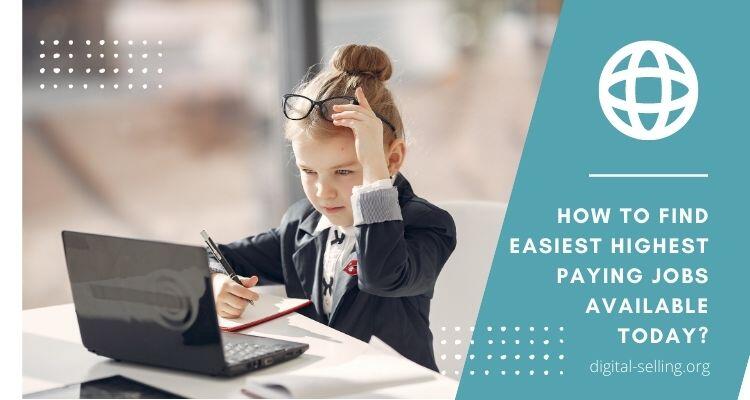 A big question many young people are asking is how can I afford to go to college and how can I afford not to? The only solution is to find the best careers without a degree, but is it possible?
As every year people are searching for new careers and opportunities that will continue to be sustainable into the future. The people who are finding it most difficult are those who have no formal education such as a degree or even a vocational qualification. For these people their options are limited to low paid and long hours just to achieve even a minimum wage.
If you feel you are in this situation, you have only a few choices:
Return to school and get a university, high school or vocational education.
Start your own business.
The benefit of choosing the second option is that you will NOT need to pay for the training and education. In addition you can start to make money from home straight away.
What is the best business to start with little money from home?
It doesn't matter if you are new to the home business industry or are a veteran, you may not be aware of all the choices you have available for you. The information I am sharing with you is designed to educate you so you can make the best decision for you. I am also going to share with you information that very few people in the home business industry are aware of and certainly are not promoting.
In search of the easiest highest paying jobs in the home based industry
The home business industry offers various business models, however, the most common are direct sales and multilevel marketing.
Direct sales
With direct selling, the concept is fairly simple to understand. Some direct sales companies offer multi level compensation, but for most it is a single level plan where you get paid a commission on the sales you personally make. Some companies offer compensation based on a percentage of volume, while others offer a set profit margin. With a set profit margin, you have a wholesale cost on the products and a retail price your customers pay. You make the difference.
The majority of direct sales companies are based on lower priced items such as household wares or skin care. This requires that you produce high volume in order to create an income. This is the reason why most people are involved in direct sales. The ones that do are usually part timers or hobbyists. Some direct sales companies are referred to as business to business sales. In this case the products or services are higher priced offering larger commissions. This makes it easier to develop a full-time business more quickly.
Direct sales can be a great solution for someone who wants to work part-time and generate some extra cash. The big disadvantage of direct selling is your income is completely dependent upon your personal efforts. While many people may not agree, I believe that this business option is not the best way to make money from home.
So, if you are looking to make a significant income quickly and build a secure and sustainable business, direct sales may not be for you.
MLM, multi level marketing and network marketing
With MLM, the plan is structured around sponsoring people and building a team or downline. The majority of MLM companies market consumption type products. This is any type of product that people would use and repeatedly purchase. These may include supplements, weight loss products or therapeutic grade essential oils. Commissions are commonly calculated by personal sales as well as a percent of the sales volume of your downline (weekly or monthly). The main attraction to MLM is the passive or residual income. This is gained by building a large team while your downline builds their own team.
The biggest disadvantage is in order to create a passive or residual income, it does require building a team which takes about 3-5 years on average. Nevertheless, MLM or network marketing have certainly proven itself to be an opportunity for building wealth. Also, on the positive side, many new network marketers have created compensation plans that allow new, mid-term and long-term distributors to make good money from their businesses.
What is the best business to start with little money from home regarding the business model?
In my opinion, a true hybrid business model or compensation plan is the best type to make money for MLM. You won't find a large selection of organizations that can boast a business model like this. The hybrid plan is a combination of direct sales plan while using the benefits of MLM and network marketing. When you can take the advantages of both business models, you can virtually eliminate the disadvantages. This creates a plan designed for success.
Advantages of the hybrid business model
A new person to your business can generate a retail income fast. As much as 25% for every sale, which gives new consultants the chance to replace their income fast and from day one.
A consultant that has been in the business a few months and has sponsored a few consultants can generate a secondary income called fast-start (20% of new consultants personal sales).
A consultant can also generate an additional bonus called a power of 3 bonus (additional bonus if 3 consultants commit to an auto-ship).
While a consultant is building their organization they can start to gain large profits.
A consultant that has been working on their business for a few years can start to gain bonuses from the overall sales of their team. This is when the consultant starts earning a passive or residual income over and over again, without limiting themselves to only one or two income streams.
The consultant can earn all of these bonuses as soon as they want and all at the same time.
In search of the most profitable small businesses to start
Finding a company that combines the direct-sale / MLM hybrid business model is challenging. This is simply because there are fewer companies that have the product line to support both a higher commission plan, with a residual plan. Majority of companies can only offer a singular focus in their compensation plan. However, the good news is they are out there, you just need to do your research to find them.
Look to market an above average, high quality product that customers will search for.
Look for a company that offers a hybrid business compensation plan. This is because you need to be able to produce significant cash flow immediately, without needing to wait for the additional bonuses.
Look for a multilevel compensation plan in place allowing for the residual income.
There is only one company that offers such a plan and that is a company called doTERRA:
Retail Profit. (Paid Monthly)

Wellness Advocates earn 25 percent profit on purchases made by their Retail Customers.

Fast Start Bonus. (Paid Weekly)

Paid on a new enrollee's PV for their first 60 days. Each enroller must have a 100 PV Loyalty Rewards order template to participate.

Power of 3 Bonus. (Paid Monthly)

Team Volume must equal 600 points Team Volume: Volume from orders placed by you plus all of your level one Wellness Advocates and customers.
You and three of your level one Wellness Advocates must have Loyalty Rewards orders of 100 PV or more.

Unilevel Organizational Bonus. (paid monthly on compressed organizational volume)
Conclusion
Some of the best business ideas to make money do not need to involve large investments. Consider for a moment that you start a traditional business as a small metalwork business. What would be the minimum investment?
Workshop rental
Machines
Tools
Transport
Loans
Even before you have made one penny you have invested maybe 50000$.
Now consider again if you start a home based business.
You can get started in most MLM businesses for as little as 35$ / 20€ / £20. So, if you have no ready cash or you lack the education in a degree or a trade, working for yourself is a way out.
MLM offers low-cost business ideas with high profit from day one. This makes a home business probably the easiest, cheapest and best career without a degree.
For more information about the best business to start with little money from home click on the "Learn More" button below.