Starting a home based business especially MLM, the first thing that comes to mind is that you will be expected to involve your social circle unless you start network marketing business online
Sometimes I feel I am repeating myself when individuals new to network marketing ask if they can work online?
My answer is always the same, "Yes, of course you can".
The second question is something like, "Would I do it for them?"
Then my answer is NO!
This doesn't mean I am not willing to help and even give some training and support, but building a network marketing business online is a lot of work. And unless you are an internet guru or a dynamic coder you are going to need to take things slow until you know what you are doing.
That is when I decided to save myself a lot of time and energy by writing my system down into a user friend eBook. This has allowed my team to gain from the benefits that I have had for years in an easy to understand format.
Team members who have expressed an interest in running their MLM marketing business online have told me that my eBook has been very helpful. Their main comment is that it has given them a plan and a strategy that they otherwise would not have had. Also a strategy that works.
How easy is it to get network marketing leads online and build a home business?
In my opinion, it is easier than trying to convince your social circle to join your business. I hate to do a Biblical quote but, 'no prophet is accepted in his home town' (Luke 4:16-30). I have found that family and friend are more influenced by the results than your passion for your business. After my friends noticed that I seemed to travel more and had a better car and I seemed to have more money, they would ask me "how business was going?" Then overtime I would get a phone call asking for more information about my business. So, if you really want your social circle involved, just wait for them to come to you.
In the past I have had some stressful conversations with friends who had no interest in buying my product or joining my business. The experience is very demotivating and for many that is the point they decide to stop before they have even started. It is very demotivating when a new marketer contacts maybe a hundred people in their social circle to find out that only one or two people may be interested.
Using a good MLM online marketing system will make your job a lot easier. The main reason is because sharing your products and business online is a passive method. The customer or prospect has been searching for what you have to offer. This means they are motivated to either use your products or run a business. This changes the game completely from the forced labor of your social circle to a highly motivated and willing team.
That is not to say that it is easy, because work is required. Like any business you will need to work on it everyday.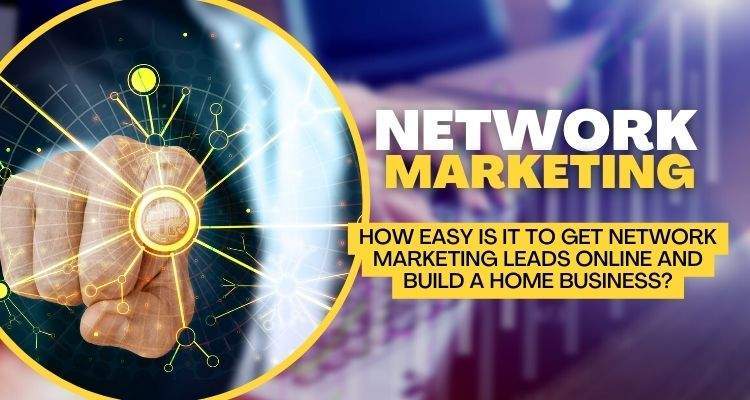 What skills will you need to get MLM leads online and build a successful home business?
I was always told the affiliate marketing methods would not work with a MLM network marketing opportunity.
NOT TRUE!
Online lead generation in network marketing works very well, the key is to know what you are doing.
The method or strategy I suggest to my team is simple. It uses tools and platforms (most of them free) that are accessible to everyone.
To make the learning process even easier the eBook has been broken down into steps and tasks. This allows the student to internalize the information and skills necessary for building a successful online business in MLM. Each step of the learning process has tasks that should be completed before continuing to the next step. This means that the student should have applied some of the practical as well as understanding the concepts before moving to the next step.
What will this eBook do for you?
It will do what you may have been struggling to do contacting your social circle and that is get qualified leads for your MLM business. The only real difference is that with this eBook you will learn how to get qualified and targeted MLM leads online. You will also learn how to automate your business and automatically follow up on people that join your mailing list. Getting network marketing leads online will be the most powerful way of building your business and you will find everything you need to know all in one place.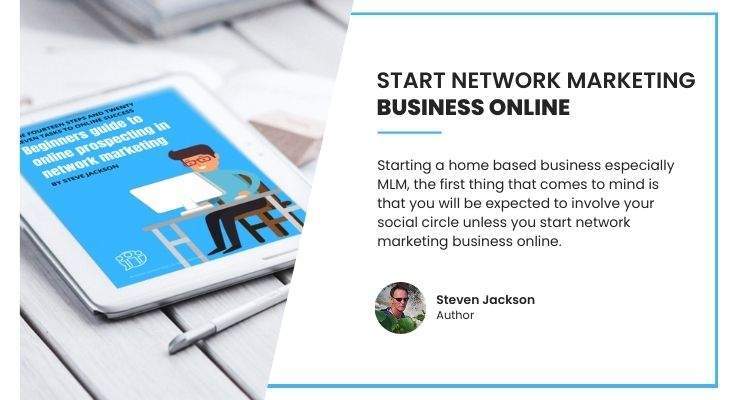 Conclusion
Some of my team have asked me, "how did I develop this eBook?"
It started from taking a few courses in online marketing as well as working as an affiliate marketer in the past. However, the development aspect in regards to the task based learning method comes from my education in the field of social pedagogy. This includes years of working experience as an educator.
One of the main aspects of social pedagogy is understanding how people learn new skills and behaviors and how to share their ideas with others.
I understood from the start that a simple task based eBook was needed and all that knowledge was a part of my daily work routine. How I was going to put it in an eBook was going to be another question.
After I laid out everything I was doing on a daily basis I began to see a pattern. This developed into steps and each step needs practical tasks for the step to be completed. I realized that the student would be more motivated if they felt they were completing a step as well as a digital footprint of their actions.
The completion of the eBooks step gives the student all the tools and knowledge needed to build any business online, but especially network marketing.
If you really do not want to speak to your family and friends and like the idea that you could start network marketing business online. Click on the download button on this page and use a system that works.