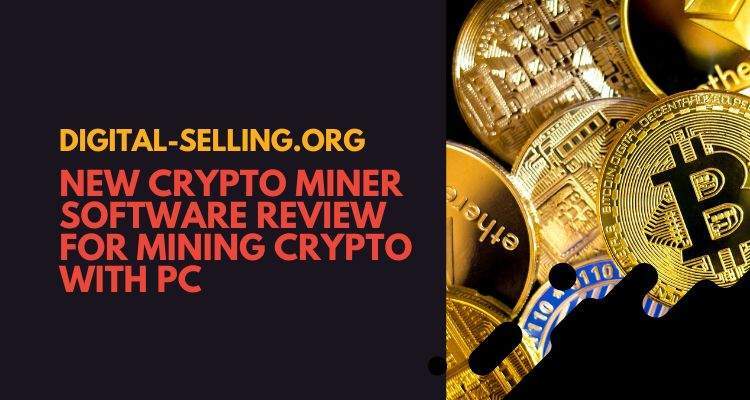 If you are reading this article any time after 2022 you are skeptical and even a bit nervous about Bitcoin, fortunately, there is a new crypto miner software in town to help get you back on track.
I have been using the popular and FREE CryptoTab browser for sometime and have had a positive experience. So, when I noticed that they had developed a CryptoTab farm miner software also FREE for affiliates I was quite excited. I was even more excited when I realized that I could control the mining process via an app. This has made the whole process so much easier and convenient. For me this is great because often I am travelling and my mining computer is set up in a back room and out of the way. Being able to schedule and control the mining remotely is so cool.
New CryptoTab miner software review
There are a few other crypto miner software such as Nicehash, however for simplicity the new CryptoTab mining software is hard to beat. Furthermore, having an app to control the mining process has changed my whole way of thinking about home PC mining.
Will this crypto miner software work on your computer?
I am personally using a deck top PC using Windows 10 and the software works fine and from a conversation with a friend it works with a Mac also. After that it will depend on the size of your computer's CPU, so a laptop can also be used. However, remember that your computer needs to be running for the mining process to work. For more information about optimizing your computer for mining cryptocurrencies refer to the article about making your computer run faster.
How easy is it to connect the CryptoTab miner software and app together?
Once you have subscribed to CryptoTab it is very easy. I have to say that I was a bit confused if the software was free or not or if the software was free, using was not. Finally, the software and the use of the software to mine Bitcoin is 100% free.
Once I had installed the software onto the software I went to Google Store and downloaded the App into my phone and logged into my CryptoTab account.
It worked perfectly.
What does the CryptoTab mining App do?
Good question!
I personally found that when I was using the CryptoTab browser on another computer, if I wanted to change or know anything about the mining process I needed to be there. The App allows you to control the mining, scheduling and even the amount of money that can be made from the set up you have at that time. Also, it will tell you if your computer has shut down or if there is any other issue. This may include power loss or even the internet has gone down. Whatever the issue, the App gives you more control of the mining process hence you will make more money.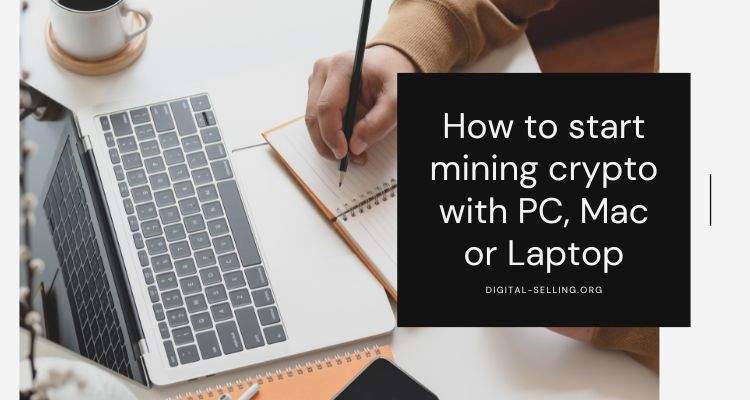 How to start mining crypto with PC, Mac or Laptop
If you are new to cryptocurrency mining I would suggest getting a FREE subscription with CryptoTab browser. Once you have mastered mining on your computer then download the CryptoTab miner software. Using your browser to mine Bitcoin will orientate you to how cryptocurrency mining works.
Here are some simple instructions on how to subscribe to CryptoTab and download the browser:
Click on the "Try Now" button.
Downloaded the software.
Click on the file.
Click on "Run" to run the program or "Save" to save the file onto your hard drive.
When the browser is installed, sign in with your Google account.
Restart your computer.
Use CryptoTab as your default browser.
How to install the crypto miner software?
After subscribing to CryptoTab browser and you have customised yourself with mining cryptocurrencies you can install the mining software.
The installation needs to be done on the computer you intend to mine on.
Open your CryptoTab Browner
On the menu click "Farm"
Then click on "Miner"
Scroll down and click on either "For Windows" or "For Mac"
Download the file onto your hard drive.
Click on the file and install onto your computer.
Sign in using your CryptoTab Google account.
Restart your computer.
Open Crypto Farm program
Activate the QR code
CryptoTab Farm App
Open your smartphone
Go to Google Play Store and download Crypto Farm
Login with your CryptoTab Google account.
Open App
Click on "Add worker"
Use the QR code reader in the App to connect to the App to the program
Once you have mined enough coins, withdraw as usual.
CryptoTab Farm Discount Code
An additional benefit of the CryptoTab crypto miner software is discount code.
Once the affiliate generates the discount code they can offer a 15% discount to friends and prospects. The code allows the user to get up to 15% off all in-app purchases and receive a 15% commission from your downline user mining actions.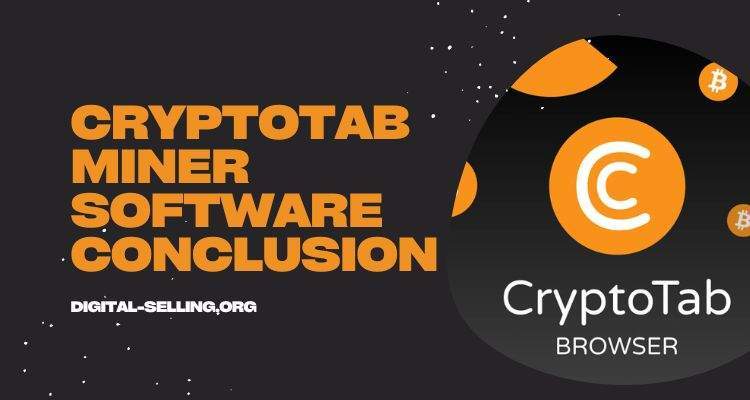 CryptoTab miner software conclusion
The success of the CryptoTab browser has made it clear to many that it was only a matter of time before they had developed a mining software.
If you are using the CryptoTab browser successfully why would you bother with the mining software?
I personally use all the mining methods available from CryptoTab including their browser, their App and now their software. The reason for doing so is because each method has different benefits for the miner.
CryptoTab browser
If you are working online on your laptop or desktop computer you can earn Bitcoin while working. The fact is you are using power anyway so why not make some crypto at the same time.
CryptoTab App
Everyone has a mobile device nowadays so why not make some extra money from earning Bitcoin while on the move.
CryptoTab software
In my opinion the software option is very handy for those of you who have a spare computer or two and a place to set up a mining rig.
Becoming an affiliate and having these three mining methods running together will give you a passive income with very little effort.
If you would like to become a CryptoTab affiliate and start mining crypto with PC, Mac or even your mobile device click on the "Get Started Now!".