I have been a freelance blog writer for about 10 years and apart from the early stages when I was still trying to understand the what to do, I am happy to say, I have been quite successful
I originally started looking into blogging after starting to sell products online, however I was not very successful. I realized quite fast that I should write about topics that I knew something about instead of what I thought would sell. When I think back it seems obvious, blogging and creating an income from our actions online is a journey of discovery. When we are writing, we are also expanding our mind and reevaluating ideas and concepts which today I see as dynamic and empowering.
There is a few vital rules to making money online and that includes:
Having the passion for what you are writing about and doing
Have good knowledge on what you are intending to write about and market
And finally, find a niche rather than a mass apply topic to write about
So, regardless if you are going to be a freelance blog writer, a direct sales marketer or building your own blog, be an authority in your niche. If your content is knowledge based and passionate, it will come through with your writing and it will be seen as authentic, and trusted.
So, remember, put your heart into your content.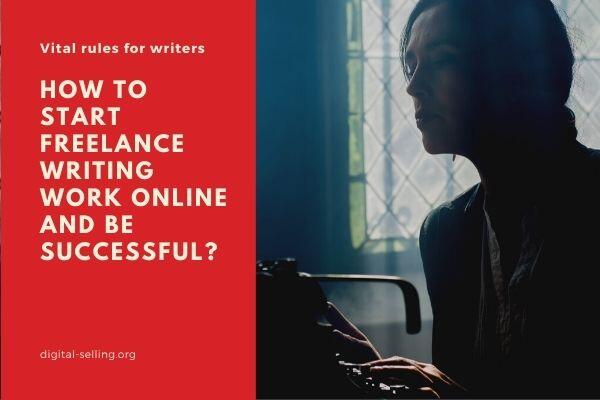 The top 3 online content writing jobs from home
I wouldn't suggest that you try all three methods of working online. Most of us try them all and then find the one that fits us best. Some of the methods need better writing skills than others.
Freelance content writing needs a higher standard literacy, because often you will be writing for a client.
Direct sales needs far less, but still a high standard of creativity and knowledge of the product and industry.
Blogging comes somewhere in the middle. Blogging is a freer writing style. However, the visual and creative process should still be high if you want to be taken seriously.
Freelance content writing jobs online
There is so much to offer online for the content creator, but it is difficult to know who is offering legitimate work online. A simply benchmark, is if it is too good to be true, it probably is.
It took me some time to know what was available to me. So I am guessing it is the same for others. For example, you can create articles, press releases or even complete eBooks / digital books for customers and clients.
Some companies pay for content upfront for quality articles with a word minimum. However, if you are not the creative type some companies offer tasks such as proof reading and editing or blog and web pages rewrites. Generally, the latter is paid on a hourly bases.
It is possible to work self employed by offering your services online. There are many sites available including freelance writing job boards, creating your own writers website or offering your services on sites such as Fiverr.
Regardless how you decide to become a freelance writer you will find a massive amount of prospective customers looking for your services. In fact the amount of work available to writers are unlimited. Everyone is looking to buy fresh, interesting and informative content for their businesses.
Simply, content turns into cash quick time.
Advise when starting freelance writing work online is except and reply to every project you are offered. That doesn't mean selling your time and knowledge on the cheap. If you are too cheap the customer will become weary about the quality of your work. So, always offer a reasonable rate for your services.
Your first contract will be the hardest to get. The main issue for many clients is that you have nothing to show for yourself. By creating a blog where you share examples of my best work is a good idea. This allowed you to get my foot into the door and clinch your first contract. Once you have completed a few projects and started to build my own portfolio more work started to appear. As time goes on, you can start becoming picky in the type of work you take and ask for more money.
The faster you can produce high quality content for your clients, the better your portfolio will look and the more money you will earn. Sharing your portfolio website is so important if you want financial success. It is helpful, if you can build a constant flow of traffic to your portfolio using social media sites and job boards such as Fiverr. I would even suggest sharing your portfolio with your social network of friends, because it is not who you know, it is who they know who may need your services. All of this will be a big impact on your business and the amount of money you will earn.
How to share examples of content writing on your portfolio?
Create a high quality website with a your biography, contact details and examples of your written content
Personal branding is everything in the days of product and service reviews. So, create an image of an honest, reputable and outstanding writer. This means only selling your best and highest quality work.
Hang out with other writers, personally or online. This is a great way to get extra work, because many writers are overwhelmed with work. It is usual for a writer to offer some of their work if their is a time factor involved.
Job boards and writers forums are great places to start building relationships with other writers by commenting on other their posts and comments.

Making money with online jobs such as a direct sales business
If you can't see yourself writing 2500-3000 words an alternative is to try direct sales. You can start selling their niche products via various social media platforms and start to make money is just a few minutes.
Online direct sales is a multi million dollar business with millions of customers looking for what you have to offer online. At the moment, more customers than ever are purchasing their products on the internet. The most popular and sellable products are wellness and nootropic products, therapeutic grade essential oils and weight loss products.
Success in direct sales is to find your niche and what are you passionate about. In addition, to selling products online you can alternatively use social media, run house parties or do trade shows. There is no limit to what can be achieve with the right knowledge and training.
Below are a few direct sales companies I would recommend:
doTERRA
doTERRA is a well-respected direct sales company that began in 2008 with the goal of sharing their life-enhancing essential oils to the world
doTERRA therapeutic grade essential oils represent the safest, purest, and most beneficial essential oils available today
The doTERRA business opportunity is robust and growing globally
The essential oils growth is growing much faster than the health and wellness industry, which gives doTERRA the power to ride with the growth
VeloVita
VeloVita is a newly started direct sales company (May 2020) based in Miami, Florida.
It has only one product, which makes is a lot easier to market than having a large selection of products.
The products name is called Brān reimagined which is a nootropic natural brain enhancer supplement. It main role is to support a healthy brain and energy levels.
The owners are: Kosta Gara – CEO and Founder and Jeff Mack – Co-Founder and President. They both have over 30 years in the direct sales industry and and supported by the Gara Group
Getting the most out of running a direct sales business
Sharing your products via social media platform means being creative in the titles, descriptions as well as using quality images of your products.
Write a product description that stands out
Correct spelling is vital if you want to be seen as a serious marketer in direct sales
Be honest without disrespecting your niche product
Create a simple blog where you can share new product lines, business ideas and yourself
Create a auto-reply mailing system for people subscribed to your blog and receive additional information later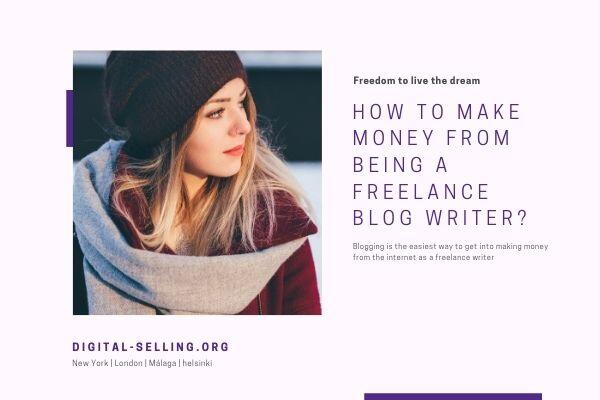 How to make money from being a freelance blog writer?
In my opinion, blogging is the easiest way to make money from the internet as a freelance writer. It is very cheap to get started and you can be anywhere in the world. However, there is a secret to being a successful blogger and that is being an expert in your niche. When people read your blog and realize that you an authority they will return to learn more.
How to get started with online content writing jobs from home as a blogger?
The starting point of being a blogger is to approach it like freelance marketing writers.
Whatever you write, make it unique, high quality and informative.
When a blog starts sharing useful information, overtime it does become a trusted and reliable resource for readers. This quickly leads to your social network expanding and your blogs web traffic rising.
Your readers will notice if they are reading an authentic and honest blog
Take your time to research your topic and niche
There are many free blogging sites online such as wordpress, blogger or other host blogging site. However, for the price and flexibility, buying your own domain name and host should be your short term goal.
Once you have created your blog, the next stage is to make money from it. The options are endless starting from affiliate marketing and digital products to direct sales products. In addition, you can sale private ads or review products.
Promoting your blog has never been easier with multiply and free social media platforms such as LinkedIn, Facebook and Twitter. Subscribe your blog to any online platform that will allow you to subscribe regardless what country of language it is in.
Create new and interesting content 3-4 times a month, it sounds a lot but once you are in the flow you will be fine
I highly recommend blogging for almost any form of online marketing because it has democratized society and the internet. It has allowed anyone with the most basic writing skill to develop and build a business online. The only negative side is in many cases people do not fully understand how to achieve financial success through their blog and give up when the money does not start rolling in.
The conclusion of online content writing jobs from home
Regardless, if you see yourself as a freelance writer, a direct sales rep or blogger success is only a click away. Furthermore, this is only a few possible ways of making money online as a writer.
Generally, it is not about the financial investment you may need to make to become successful. It is about putting in the time, taking the appropriate action and committing to training and development.
Putting the time in to create enough content is vital
Taken action everyday is vital, because without action, nothing will happen
Training and personal development is vital, because we do not know everything, so we need to learn
Once we understand the importance of this three points we are more likely to see large profits from writing and creating content online.
Two of these points (putting in the time and taking action) I would consider being our own attitude and motivation toward success. However, even though training and development is your responsibility, we can guide you in the right direction.
An internet training revolution for freelance writing work online
We are in a new and dynamic era which has given many of us the opportunity to help others to become successful online. This has allowed many of us to show how almost anyone can achieve absolute financial freedom online from anywhere in the world. We can all escape for the tragic nine to five rat race and walk free into a new and exiting lifestyle.
We have online classes running all the time showing how you can build a full-time internet income from the comfort of your own home. These classes will give you the skills and knowledge to become a online lifestyle entrepreneur and live the dream. So, if you would like to learn more about being a successful freelance blog writer and start making money online and from home, click on the learn more button below and find out what it is all about.