Having a MLM downline building system is a must for to become successful in MLM, so if you have not developed one yourself, the next best alternative is using an online service such as Team build club
This review will take you through all the ins and outs of using this MLM recruiting software and if there is any benefit of you subscribing for FREE today.
However, there is no getting away from it. Regardless if you are working online or running you business the traditional way having a few go to tools to skyrocket your business is the way to go. The main benefit to having a system is that you know what you tasks are everyday. For many people who join a network marketing business that seems to be the issue. They have join a very reputable company, the products are very sellable and the marketing plan is sustainable, but you are unsure what to do next.
If you are new to the MLM industry you are unlikely to have build your own system or even sold many of the products. Nevertheless, your enroller should have given you some guidance and training, but finally, running an MLM business is about you and how you empower yourself to find out how to make money as a network marketer.
Through using the Team build club system will give you the edge and a endless stream of leads, it will not resolve the main issue which is "work is required". Fortunately, this free system offers lots of training options to help anybody willing to learn to become a MLM success.
How to build a downline successfully
The most subscribed to methods of building a downline in MLM goes something like this:
Create a list of people you know such as family, friends and your social circle. This is commonly used by old school network marketers and still used today. This system can be long winded and not very popular with people unfamiliar with MLM.
Do trade shows or party plan. These marketing methods go back to the time when Avon was a popular way of earn some extra money.
Using social media. This is almost like creating a list but using your social media accounts such as Facebook to share your business and products with your social circle. The downside to this method is that you may find it difficult to find leaders and you are continuously being questioned about the legality of MLM and network marketing.
Using online marketing methods such as content marketing. This method has become more popular in the MLM circles and I believe it will continue to do so. It is a very passive method and it allows the marketer to work from anywhere in the world.
The final method and one that can be integrated into almost all the methods above is using a downline builder platform. The positive aspects of using a downline builder is that it saves you time and money. The faster you have a downline of passionate network marketers rather than friends who do not fully understand network marketing the better.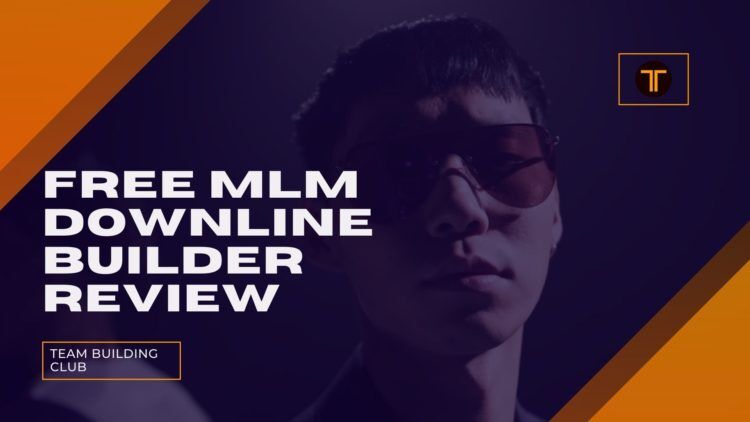 Team build club overview
What is the Team build club?
TBC is a recently launched downline builder. It promises to build your downline for you for FREE. In addition, it offers FREE tools and training to get anyone interested in building their business fast, the opportunity to do so.
Team Build Club is a European company, registered in Cyprus-Greece in 2018 under Interconnectica Ltd. The platform was setup for marketing, paid advertising, coaching, seminars and recently as a business builder. In 2020 Interconnectica Ltd developed a new and affordable educational platform for small business owners and entrepreneurs. Finally, this year 2021 they founded Team Build Club which is an free platform for connecting with like minded online business partners all over the world.
Is the system worth using?
Well, let's start by saying that this is a new platform, which is not always a bad thing. However, within 5 minutes of subscribing I had 16 new members under me, which is impressive considering the platform is FREE.
However, it is possible to upgrade your account if you feel it would benefit your business to any extent.
The bootcamp
Often when I join something new, there is not enough information about how the system works and how it will benefit me and my business. This is not the case with this platform. Once you have entered your back office you are advised to watch the bootcamp video overview. The video takes about 20 minutes and it goes through everything.
Does MLM downline building systems offer any FREE tools for marketing?
Yes, there are quite a few.
The tools are intended to help you build your business.
They include:
Attracting Scripts
E-mail Scripts
Downloads
Promotion Center
Free Tools
Crypto Education Free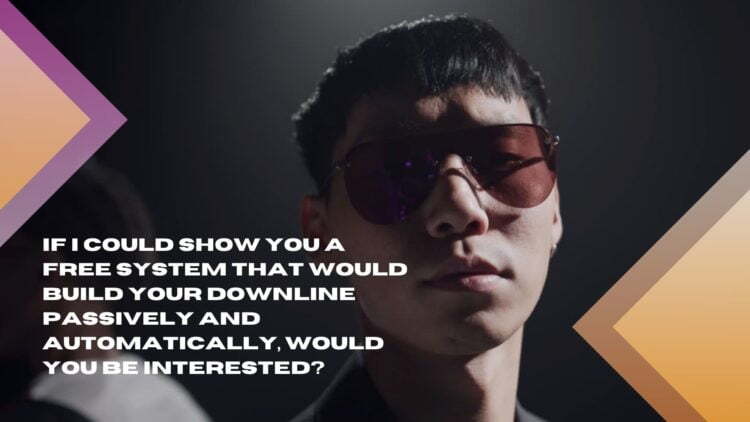 Is it possible to make money with this system?
Yes, of course.
But not just with this system, because if you already have a business opportunity, this program will help you build your downline and hence build your existing business. However, the affiliate program is also worth using as your business. This system will help create a passive income even without upgrading.
Who am I?
My name is Steven Jackson and I have been an entrepreneur, network marketer, online marketer. eBook author, podcaster and a doTERRA Wellness Advocate for many years. I feel it ticks all the boxes for me and gives me the financial freedom and the global independence I have always desired, which means I can choose where and how I give my life.
If you would like to reach out to me, click on the button below.
How to build my own list on the Team build club?
Even though you will automatically be built a downline list for FREE on this platform. If you want to earn extra money, the key is to recruit your own downline. Once you have added your own subscribers you will earn commissions and even more FREE downlines.
The easier and fastest way to do so is share your affiliate link on the social media platform and blogs.
Personally, I have found it very easy, because who doesn't like a FREE downline builder.
Conclusion
The Team build club is new and its FREE and from my experience it works. So, if you are running a MLM, online or affiliate business, this MLM downline builder will do the job.
If you want to try this MLM downline builder simply click on the "Subscribe Now" button below and get started today.